Creating opportunity through art
Inspiring minds, transforming spaces: projectart creates cultural magic in public libraries.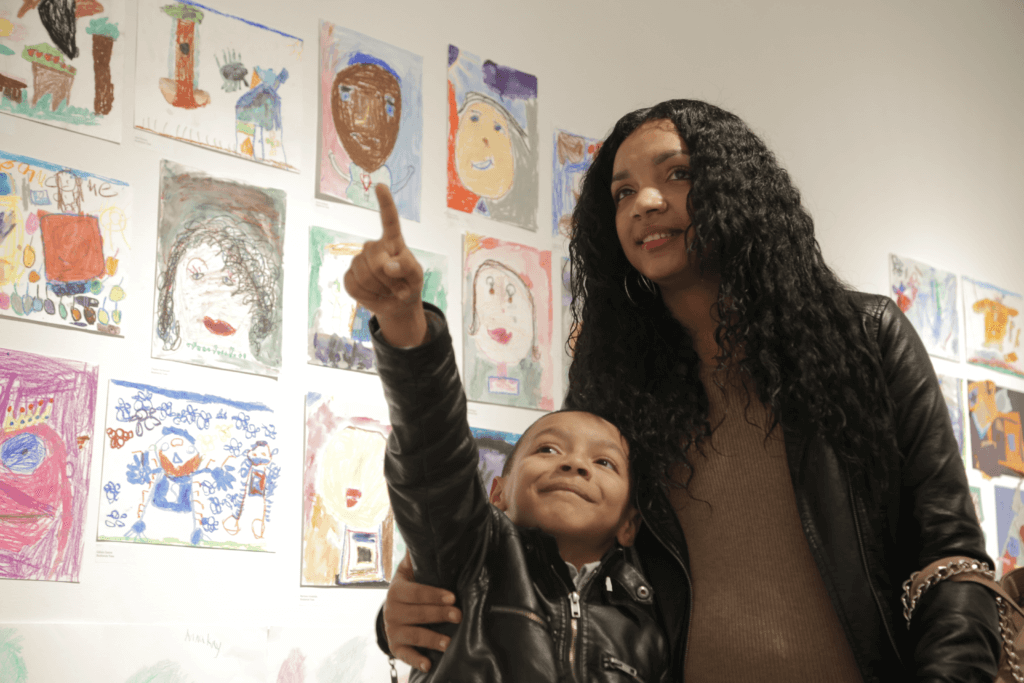 To change the way the world sees arts education.
projectart empowers youth, artists and communities by providing visual arts classes and artist residencies in public libraries.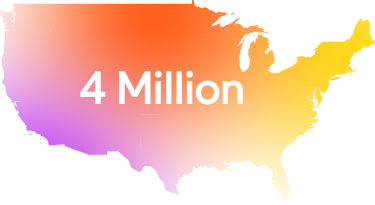 4 million U.S. children have no sustained access to art classes at school. Low-income students highly engaged in the arts are 3X as likely to graduate college as their peers with no arts education. The arts are recognized as a core academic subject under the federal Elementary and Secondary Education Act yet as of 2020, only 19 states include arts as a key area of their state accountability system.
Paula Persiani
Persiani joined our program in its inaugural location in 2011 when she was 10 years old! Since then she has held numerous exhibitions, including several solo exhibitions of her work and has pursued art professionally. She's currently in the MFA program at NYU and teaching contemporary art to undergraduates.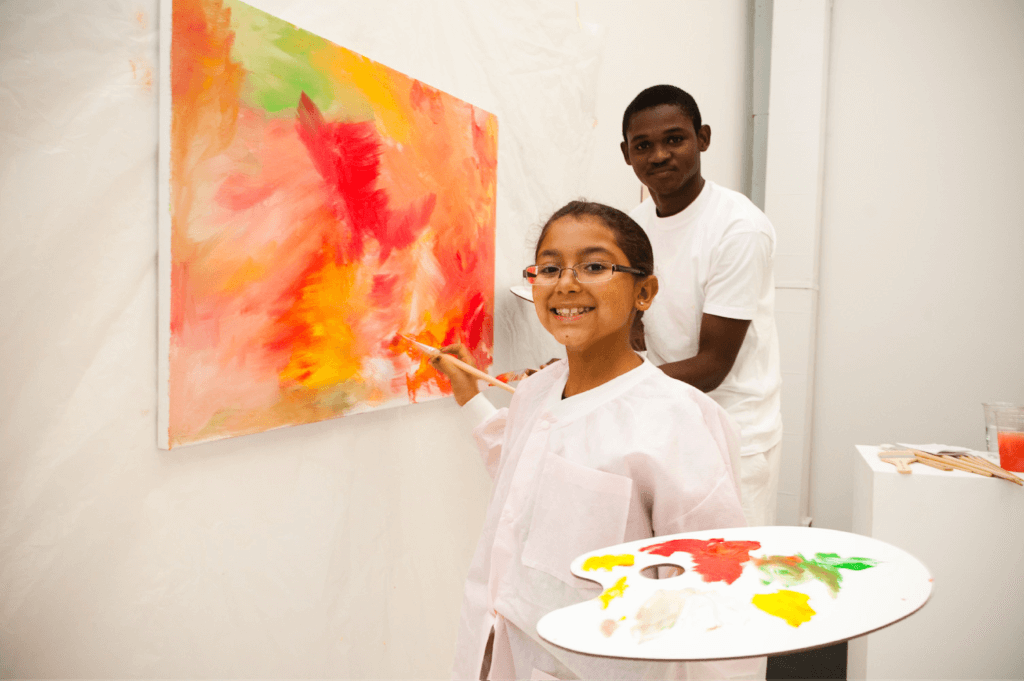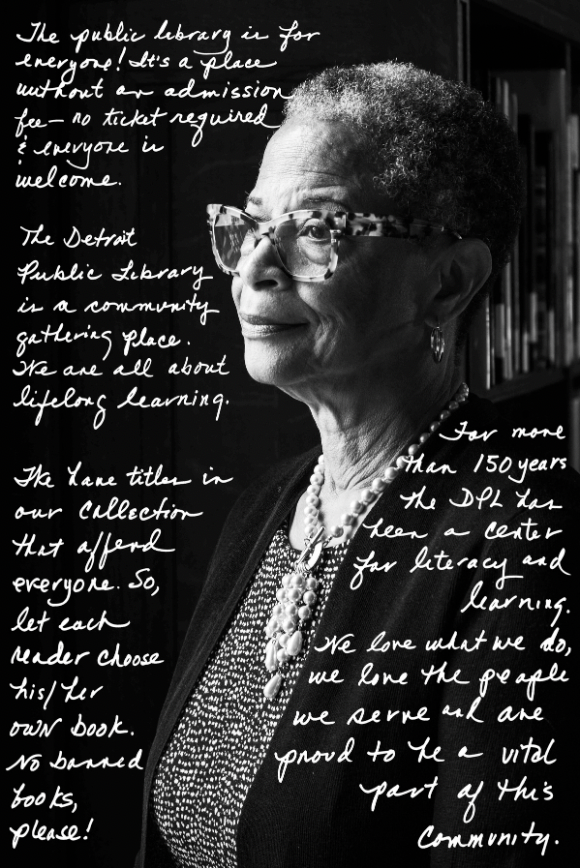 Our Detroit Resident Artist, Owensby, created a body of work that celebrates libraries and librarians. They are photographs with quotes from the libraries printed on paper made from banned books. Among other things, it illustrates –
1)  The power of libraries,
2)  Grassroots creativity born out of placing artists in libraries, all in the service of giving youth a creative outlet.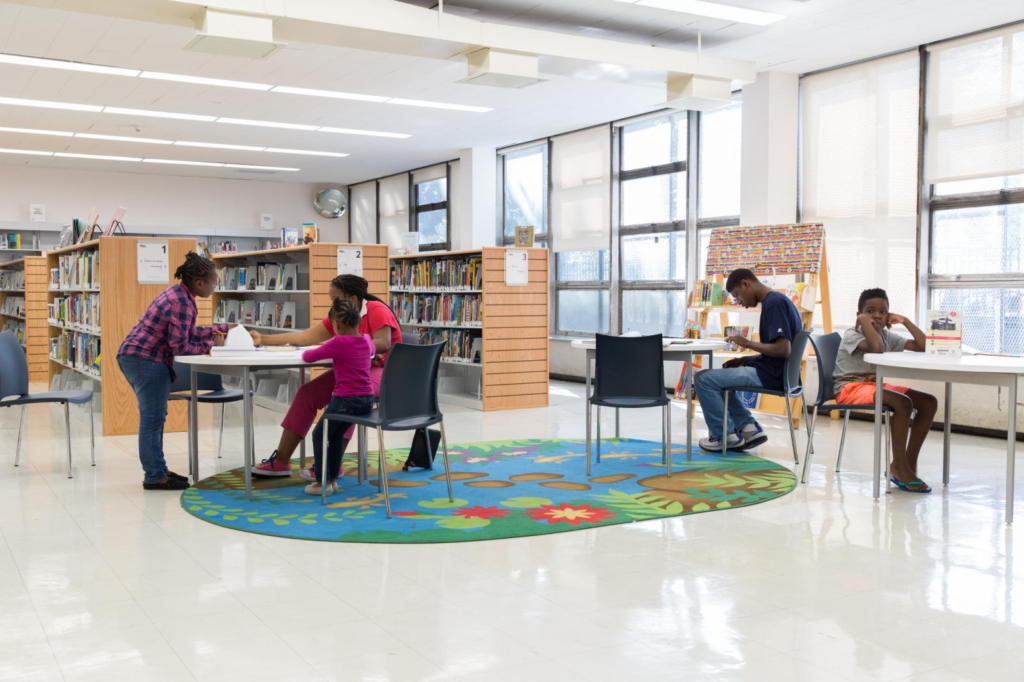 In partnership with Brooklyn Public Library, we're thrilled to be in central/ east Brooklyn at this incredible and resilient library this fall. We'll be offering classes during after-school hours for ages 4-7 year olds and 8-12 year olds. For more information on classes and to enroll, visit our New York City page.
As a nonprofit organization, projectart relies on the generosity and support of individual donors, foundations and corporations. Our funders include the following institutions.